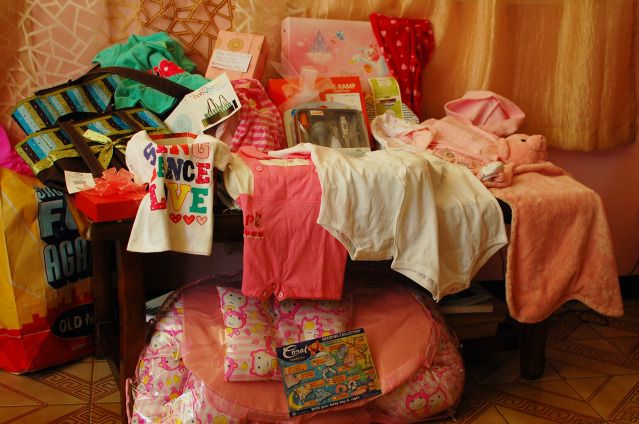 I'm not actually into the traditions, but I still love the idea of hanging out with family and friends, especially since I want to catch up with them during my almost nine months of being outdated in my group lately.
I was touched to see my close college friend, Cesz, although we weren't in the same
barkada
in college, she was my commute buddy, the one I can count on. Also, my Stalkerbugs family were there, and they enjoyed my mother-in-law's potato salad that Rocky had labeled as 'macaroni salad.'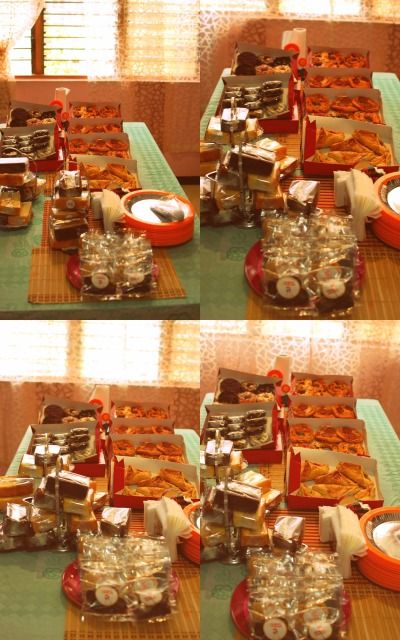 A couple of months ago, I won thousands of gift certificates from
GoNutsDonuts
, so to save up money for our baby, we used this up and bought tons of their products from pizza, cookies and turnover pies.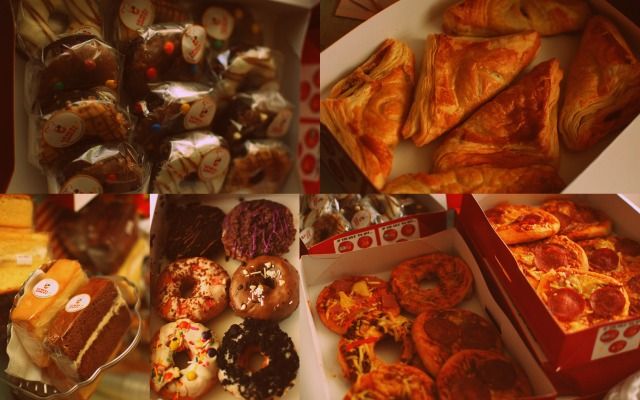 I also had my hubby to get Ambers - my favorite Makati pancit malabon!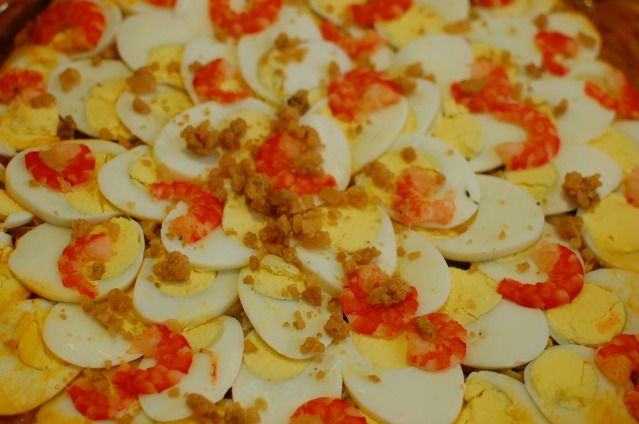 I was also thankful for our relatives across the border - giving presents for the baby, the outfits will last for a lifetime, so I might have our baby change clothes thrice a day!
I'm very thankful for my hubby and our family - they've always been supportive. Nothing beats this circle, thru thick and thin... so pray for the healthy delivery of our first baby girl - Celestia Daenerys!
Shots by: Jepoy, Rochelle & me.